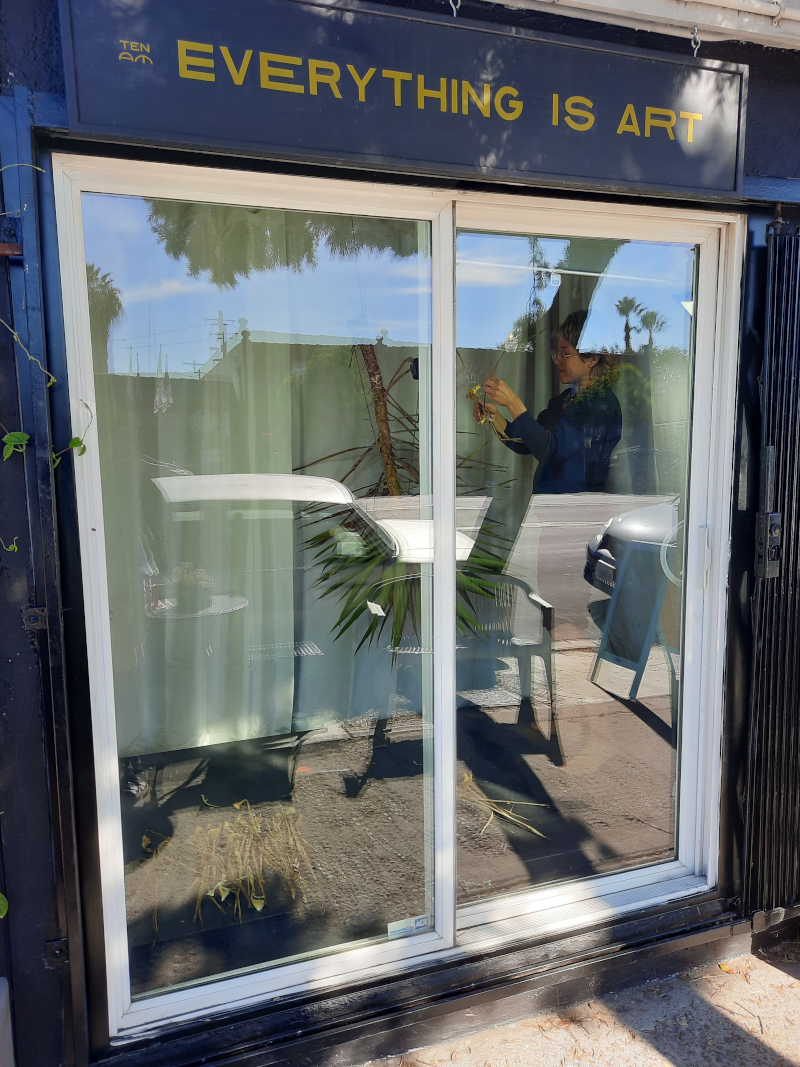 Lexi Pulido has been performing at her space on Adams Avenue Tenam Studio for a few months now, giving a 15 minute performance EVERY DAY Monday through Friday at 10 AM.
The performances have included vocal work, movement, comedy, music, poetry and a rotating cast of guest artists supporting what I can only hope will become a San Diego institution.
I've been so lucky to see Sean Francis Conway, Katie Berns, Batya MacAdam-Somer, Nancy Elizabeth Ross, Lucy Ray and I'm sure others that I'm forgetting, but I'm only going to be able to get through writing this knowing that I'll write about this community again and again.
I'm a remote worker and I've found that I can swing by every now and again, get my fix of weird art, meet some excellent members of the community, then go about my coffee shop programming day. It's been a brilliant addition to my life, and I hope you can find it's way into yours.
This week I was able to catch two performances, "In The Palm Of My Hand" by Natasha Kozally and "Blossoming" by the Owner of Tenam, Lexi Pulido.
Both performances displayed painful transformation and a sudden awareness of purpose. "In the Palm of My Hand" had Natasha painstakingly felting a wool blackbird while the poem "St. Kevin and the Blackbird" was recited.
Afer the performance Natasha gave some insight into what drew her to the poem, that even a small sacrifice for another being can mean their whole world. Maybe commitment can be freeing; exchanging a frenetic sense of choice with an actual purpose of being.
Instead of stabbing a being into life, Lexi organized a being into death in "Blossoming". Yucca was slowly deconstructed into bouquets memorializing the plants' deathbed and finalized with Lexi's joyous pallor.